Welcome to 2 Left Feet Dancing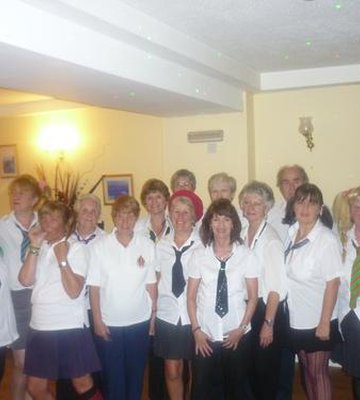 PLEASE NOTE ALL CLASSES MUST BE PREBOOKED TO COMPLY WITH COVID-19 PRECAUTIONS. SPACES LIMITED.
Line Dance Classes on
Mondays 7pm -9.30pm : Beginners and Improvers at The Dolphins Hall, Tetbury, Glos. (w/c 12th October.
Wednesdays 9.30am-10.30am and 10.45am - 12 noon
: Beginner / Improver Line dance classes at Shireway community centre, Yate
Wednesdays 7pm-8.15pm: Beginner Line Dance Class
8.30pm - 10pm Improvers and Intermediates at Dursley Community Centre, Rednock Drive, Glos.
Contact Gill on 01453 545849 or email twoleftfeetdancing@yahoo.com for more details.
Monthly socials, weekends away in Clevedon and available for fetes, parties etc.
IMPROVER LINE CLASSES - Hill Village Hall, Berkeley (Thurs pm)
No matter what your age, level or fitness
*Classes suitable for all abilities.
*Learn and perfect a different Line dance routine each week (without a partner)
*A fun, enjoyable way to improve your health, and wellbeing whilst making new friends.